---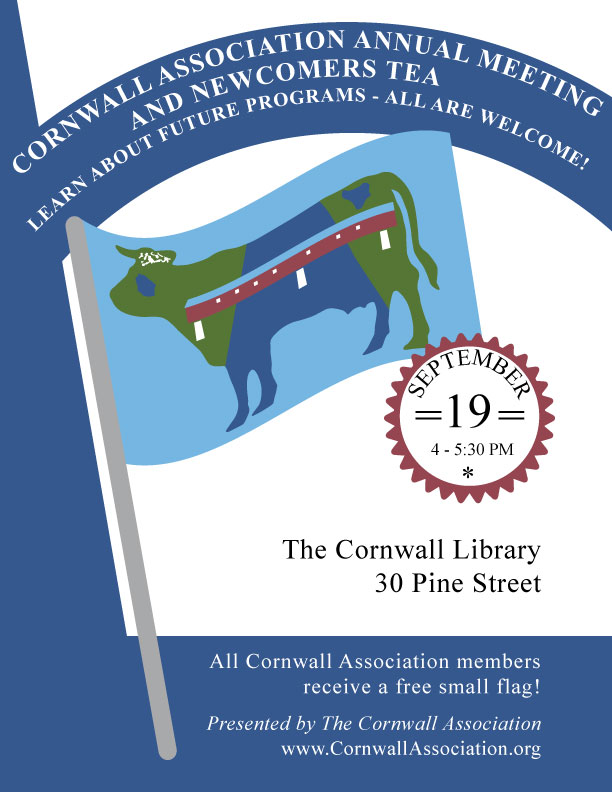 Annual Meeting and Newcomers Tea
All are welcome! Learn about future Cornwall Association programs
All Association Members receive a free small flag!
Saturday, September 19, 4 to 5:30 pm at The Cornwall Library, 30 Pine Street, Cornwall Village
---
Design the Town Flag Contest
Congratulations to Michael Heming (1st place), Tim Prentice (2nd place) and Natalie Nestler (3rd place), the three winning entries of the Cornwall Association's Design the Town Flag Contest!
Our panel of judges scored all 105 flag entries anonymously, the top three designs were then open to public voting. The winning flag now flies on the Cornwall Town Green.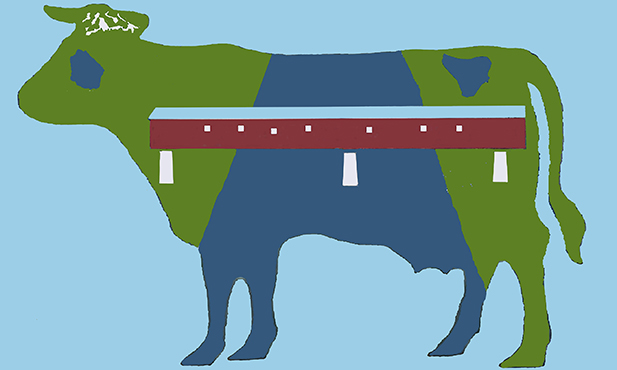 Michael Heming's Description (1st Place): "The cow symbolizes Cornwall's history as a farming community and home to the Cream Hill Agricultural School (1845-1869), one of the earliest agricultural schools in the US and is still relevant today with several newly established dairy and beef farms.
The covered bridge, one of the most famous in New England (1864) symbolizes Cornwall's connection to the traditional architecture of the 19th century, both in its material- wood and its color- barn red. It also represents innovation with its roof for protection from the weather and its single center stonework pier. On the flag the seven white windows of the bridge represent the seven principal localities of Cornwall: Cornwall Bridge, Cornwall, East Cornwall, West Cornwall, North Cornwall, Cream Hill and Cornwall Hollow.
The dark blue color represents the three publicly accessible bodies of water- Mohawk Pond, Cream Hill Lake and the Housatonic River.
The white on the cows brow represents the skiing trails on Mohawk Mountain.
The green and light blue represent the landscape and the sky and are a reminder that Cornwall's natural beauty endures in its unspoiled fields and forests and clean air.
Tim Prentice's Description (2nd Place): "It's the bridge, silly."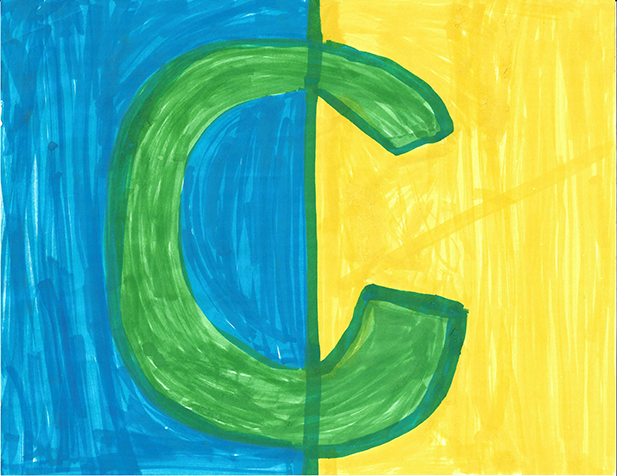 Natalie Nestler's Description (3rd Place): The C stands for Cornwall and community. The light green is for the grass. The dark green is for the pine trees. The yellow is for sunshine. And the blue is for the sky.
President: Edward F. Greene | Vice President: Priscilla Pavel
Treasurer: Tony Appio | Secretary: Joanne Wojtusiak

Mailing address: The Cornwall Association, PO Box 128, West Cornwall, CT 06796
Let us know if you know a way that we can support our community any better.
Suggestions@cornwallassociation.org